A police force has reported a steep rise in drink-spiking incidents in the past month.
Humberside Police received 27 reports of spiking incidents in October, the highest number since the end of lockdown restrictions.
Two-thirds of those spiked since January 2021 were women, while a third of incidents involved a male victim.
"Anybody can become vulnerable, anybody can be targeted," said Det Ch Insp Becky Dickinson.
"Just because you are a male you are not immune," she added.
The force also recorded six cases where the victim was aged between 10 and 16.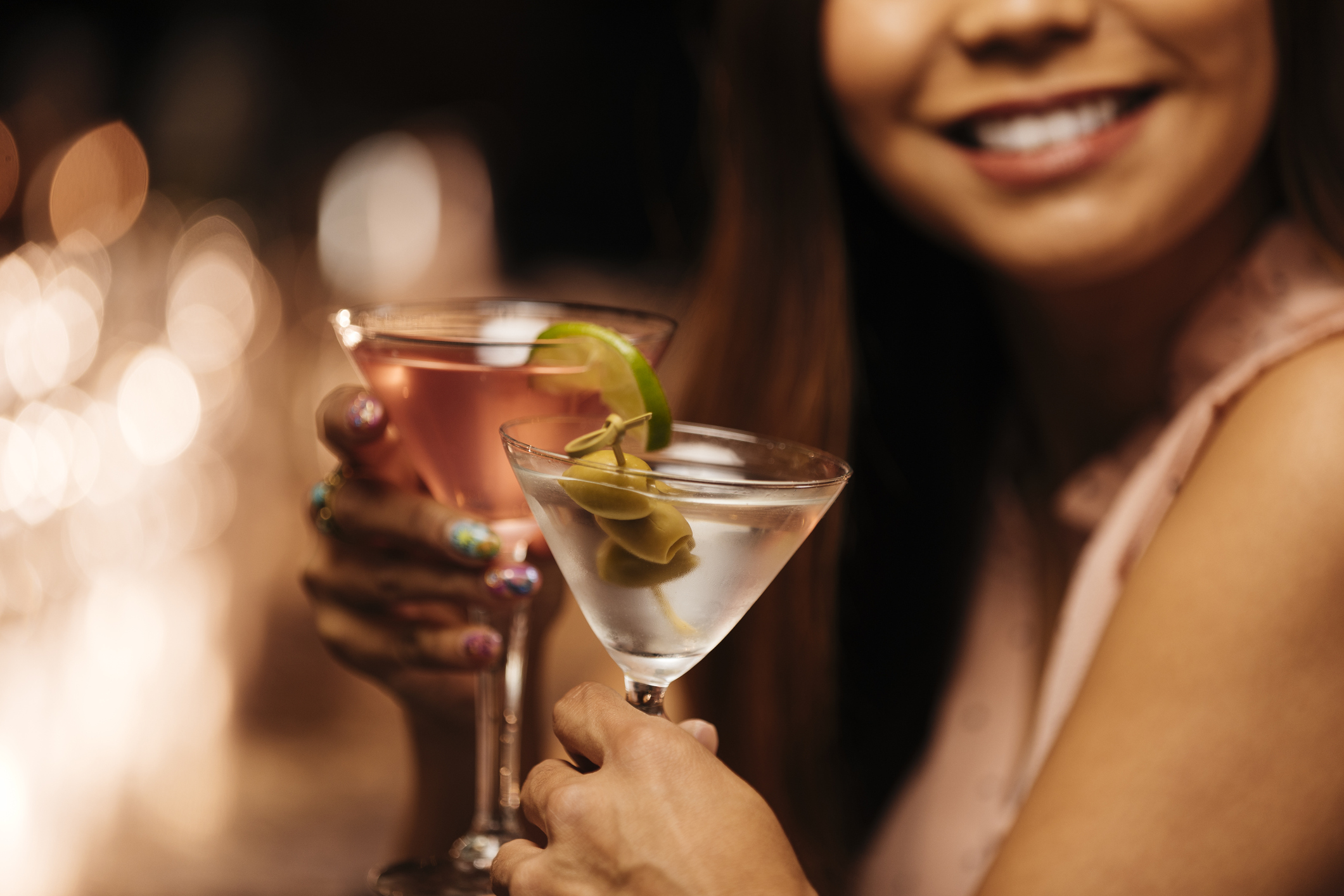 Getty Images
Who was spiked in 2021?
79 victims between January and October
45 female, five fewer than Jan-Dec 2020

24 male, five more than Jan-Dec 2020

10 unknown or gender not recorded
Source: Humberside Police
The figures from Humberside Police come a week after the Girls Night In boycott of nightclubs by women across the UK designed to highlight the issue.
"Over the recent weeks we have seen an increase in the number of incidents being reported to us," Det Ch Insp Dickinson said.
She said the figures were comparable to those recorded before the introduction of coronavirus restrictions.
Det Ch Insp Dickinson said the figures reflected improved awareness of the issue and the work the force was doing.
She said it was important people continued to contact them if they suspected their drink had been tampered with.
"We do believe you, we take it seriously," she added.
'Outside unconscious'
Mia Robertson was only told what happened to her when she woke up in hospital after being spiked on a night out.
The 18-year-old, from Grimsby, had been in a bar in Cleethorpes and suddenly felt ill.
"My legs started to go wobbly and I couldn't see and the next thing I knew I was outside unconscious," said.
The teenager, who was taken to hospital and had to be given CPR, said it was a "horrible experience".
The hospital report suggested she had ingested cocaine, which Mia said she would not have taken voluntarily.
"I've never touched a drug, I never would," she said.
The incident has been reported to police, but Mia feels unsafe going out.
"I won't be going out for a very long time," she said.
Only one person has been charged so far in 2021 in relation to spiking incidents in the Humberside force's area, although 26 cases are still under investigation.
Det Ch Insp Dickinson acknowledged it was often hard to prove an offence had been committed as drugs could leave the victim's system quite quickly.
The key challenge was urging people to report in a timely manner, she said.
"The quicker we get those reports to us allows us to do those immediate investigations, in relation to the door staff, the establishment CCTV, so we can identify who those offenders are and bring them into custody."
The force is continuing to work with venues and other organisations to increase the availability of testing kits and improve training for officers, call-handlers, bar and door staff.
Det Ch Insp Dickinson said she wanted everyone to be able to enjoy pubs and clubs safely.
"Go out, enjoy your night out, just be aware of your surroundings.
"If you have any concerns speak to the bar staff, speak to the bouncers and ask them to call the police and, if you need it, seek medical attention."
Related Internet Links
The BBC is not responsible for the content of external sites.
Humberside Police record steep rise in drink-spiking have 759 words, post on www.bbc.co.uk at November 4, 2021. This is cached page on Asean News. If you want remove this page, please contact us.